How to Get Spotify Premium at a Cheaper Price Using a VPN
‍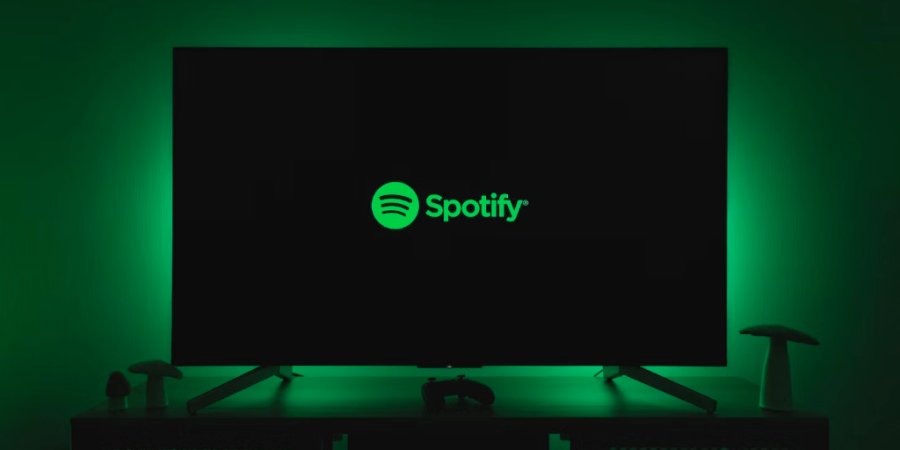 Spotify has revolutionized the way we listen to music, providing access to millions of songs at our fingertips. While the free version of Spotify is available, many users opt for the premium plan, which offers an ad-free listening experience and additional features. However, the cost of Spotify Premium can vary depending on the country you are in. Luckily, there is a way to take advantage of lower prices by using a VPN (Virtual Private Network). In this article, we will guide you through the steps of using a VPN to get Spotify Premium at a cheaper price.
Why Does Spotify Premium Have Different Prices?
Spotify Premium prices vary from country to country due to a variety of factors, including market demand and local economic conditions. This means that the cost of Spotify Premium can be significantly lower in certain countries compared to others. By leveraging this pricing disparity, you can save a considerable amount on your Spotify subscription.
The Benefits of Using a VPN for Spotify
A VPN is a powerful tool that allows you to create a secure and private connection to the internet. It works by routing your internet traffic through a server located in a different country, effectively masking your IP address and making it appear as if you are browsing from that country, for example, Japan or China. This not only enhances your online privacy and security but also allows you to bypass geo-restrictions and access content that is otherwise unavailable in your region.
When it comes to Spotify, using a VPN can help you take advantage of the lower prices offered in certain countries. By connecting to a VPN server in a country where Spotify Premium is cheaper, you can subscribe to the service at the discounted rate. It's important to note that this method is completely legal and within Spotify's terms of service.
Steps to Get Spotify Premium at a Cheaper Price Using a VPN
To get started, follow these simple steps to use a VPN and unlock lower prices for Spotify Premium:
Step 1: Choose a Reliable VPN Provider
The first step is to choose a reputable VPN provider that offers a wide range of server locations and reliable connection speeds. Some popular VPN services that are known for their performance and security include ExpressVPN, NordVPN, and Surfshark. These providers have servers in multiple countries, giving you more options to find the best price for Spotify Premium.
Step 2: Install and Set Up the VPN App
Once you have selected a VPN provider, download and install their app on your device. The process may vary depending on the operating system you are using, but most VPN apps are user-friendly and provide step-by-step instructions for installation. After the installation is complete, launch the app and sign in to your account.
Step 3: Connect to a Server in a Country with Lower Spotify Premium Prices
After logging in to the VPN app, you will be presented with a list of server locations. Choose a server in a country where Spotify Premium is available at a cheaper price. For example, countries like Brazil, Turkey, and Argentina often offer significantly lower subscription fees. Connect to a server in one of these countries to take advantage of the lower prices.
Step 4: Create a New Spotify Account
With your VPN connected to a server in a country with lower prices, visit the Spotify website and create a new account. During the signup process, make sure to provide an address and payment method associated with the country you have connected to through the VPN. This will ensure that you are eligible for the discounted subscription rate.
Step 5: Purchase a Gift Card for Spotify (Optional)
In some cases, Spotify may require a local payment method to complete the subscription process. If you encounter any issues with payment, you can consider purchasing a gift card for Spotify from a reliable online marketplace, such as G2A. These gift cards can be redeemed on the Spotify website, allowing you to bypass any payment restrictions based on your location.
Step 6: Upgrade to Spotify Premium
Once you have successfully created your new Spotify account, you can upgrade to Spotify Premium. Explore the subscription options available in your chosen country and select the plan that suits your needs. Follow the prompts to complete the upgrade process, and enjoy all the benefits of Spotify Premium at a significantly lower price.
The Best VPN Services for Getting Spotify Premium at a Cheaper Price
While there are many VPN providers available, it's important to choose one that offers reliable performance, a wide range of server locations, and robust security features. Here are three VPN services that we recommend for getting Spotify Premium at a cheaper price:
ExpressVPN:
Known for its fast speeds and extensive server network, ExpressVPN is a top choice for streaming services like Spotify. It offers a user-friendly interface and strong encryption to protect your online privacy.
NordVPN:
With a large network of servers and advanced security features, NordVPN is a popular choice for those looking to save money on Spotify Premium. It also offers specialized servers for optimized streaming performance.
Surfshark:
Offering affordable pricing plans and unlimited simultaneous connections, Surfshark is a budget-friendly option for accessing Spotify at a lower price. It provides strong encryption and a user-friendly app interface.
Additional Tips and Considerations
Here are some additional tips and considerations to keep in mind when using a VPN to get Spotify Premium at a cheaper price:
Always choose a VPN provider with a strict no-logs policy to ensure your online activities remain private.
Make sure to connect to a server in the country where you want to subscribe to Spotify Premium before creating your account.
Keep in mind that prices and availability of Spotify Premium may change over time, so it's always a good idea to double-check the pricing in your desired country before proceeding.
Some VPN providers offer a money-back guarantee, allowing you to try their service risk-free. Take advantage of this option if you're unsure about committing to a long-term subscription.
Conclusion
Using a VPN to access Spotify Premium at a cheaper price is a great way to save money while enjoying all the benefits of a premium music streaming service. By following the steps outlined in this article and choosing a reliable VPN provider, you can unlock lower prices and enhance your listening experience. Remember to always use a VPN responsibly and comply with the terms of service of both Spotify and your chosen VPN provider. Happy streaming!